Testimonial by Frances Thompson – Former Director of Perc Tucker Regional Gallery (1996-2013) – Townsville
"I have known Amanda Feher since she was an undergraduate in Visual Arts.  She was gifted then, a stand-out student, and has continued to produce work of extraordinary vision and quality. The standard of her craftsmanship is exemplary, borne from her total focus on mastering all the materials she chooses.
Owners of her work will continue to find interest and appeal in Amanda's imagery, due to her rigorous and creative conceptual development and the depth of her understanding of her practice. It has been a great pleasure and delight to have an artist of Amanda's calibre in our community, and to have the benefit of viewing her work throughout the years. 
Best regards,
Frances Thomson"
Testimonial by Cathryn Byrne – Military Advisory Committee Liaison Officer – Jezzine Barracks Redevelopment.
"Sentinel Soldiers is not merely an important interpretative work for our Jezzine Barracks precinct – it is one of the six sentinels which tell the vital 'coming together on this land' story of the original aboriginal peoples, the early explorers and settlers, the NQ military and the Townsville community.
I believe that you were given a very difficult brief: use the stories of four respected Kennedy Regiment soldiers and create a sentinel to represent all soldiers and to connect us to all their stories. A mammoth task and one at which you have clearly excelled, in delivering the magnificent artwork at Kissing Point.
Our Military Advisory Committee were delighted with your work – and old soldiers can be very hard to please! The sentinel is much admired by the general public and is, I confess, my favourite artwork at the precinct.
It evokes in my soul: an awe, an empathy, a remembrance, a pride, a gratitude and a connection with all the unknowable soldiers who have stood for us and will do so again.
Power and passion! A job well done!
Kind regards,
Cathryn Byrne ".
Testimonial by Michele Bird – Traditional Owner Liaison Officer – Jezzine Barracks Redevelopment.
"Amanda is to be highly commended for her artistic contribution to the Jezzine Redevelopment Project. Her attention to detail, her sensitivity and diligence in ensuring that the Aboriginal creation stories and myths were represented accurately and in accordance with Aboriginal traditions is why the Jezzine Project is a success. Her work reflects her true dedication and respect for the Aboriginal designs and stories and for her indigenous colleagues. She has made life-long friends from this project and forged great artistic partnerships for the future".
Michele Bird, Director & Principal Archaeologist, North QLD Cultural Heritage Pty Ltd, Townsville.
Testimonial by Hon. Warren Entsch MP – Federal Member for Leichhardt.
"As an avid collector of local artists, I had been aware of Amanda's artwork since 1995.  In my capacity as the then Federal Member of Parliament, Amanda asked me to launch her 1998 show, "The Sensitive Sides of Man", at the Cairns Regional Gallery.  On my acceptance, I visited her studio to meet with her and closely peruse her work.  I was astounded by the broad dimensions of her work across multiple mediums. 
I remember once reading  that the production of nudes in the art world is a tenuous business as it's a little too raw for the average consumer.  Amanda has developed a remarkable technique which transcends this issue by producing spectacular work that seems to always necessitate a double take from viewers, followed by awe.  I have become a devoted disciple and collector of her work".  
Hon. Warren Entsch.
An additional reference from Warren was included in his Constituency Speech of 4th June 2014. Please click on the thumbnail below to see the full testimonial.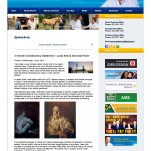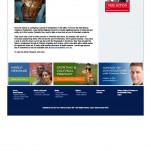 Testimonial by Ms Maree Santarossa – Project Manager for Jumbana Group – Jezzine Barracks Redevelopment
To whom it may concern:
 It is a very rare occurrence to work with a creative who understands the art of project management. But artist Amanda Feher is the complete package, she takes her designs from the page right through construction and finally installation.
I was extremely lucky to work with Amanda Feher on the Jezzine Barracks Public Art Project in Townsville; where I was contracted to The Jumbana Group as a Project Assistant.
Amanda produced a great number of pieces for the Jezzine project and her experience in public art is evident via her choice of subject matter and quality of work. This artist understands her audience.
Amanda made my life easy on this project and for this reason I would work with her again. I travel the world delivering construction projects and everywhere I go I show people Amanda's art, and people are blown away.
Amanda Feher is the quintessential Australian Artist and there is no one better in my mind.
Kind Regards
Maree-Louise Santarossa
Project Manager
Original letter linked below….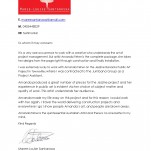 Testimonial by Ros Moriarty – Managing Director of Jumbana Group – Jezzine Barracks Redevelopment
Please click on the Thumbnail below to see the Testimonial from Ros Moriarty – Managing Director of Jumbana Group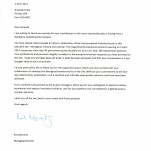 Testimonial by Mr Chris Blanch – CEO of Murweh Shire Council.
Please click on the thumbnail below to see the full testimonial.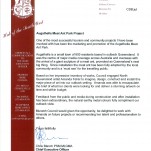 Testimonial by Louise DiMazi – Deputy Mayor, Former Atherton Shire Council.
Please click on the thumbnail below to see the full testimonial.